If you have the access code from the previous year, go to the TNPAWS site and log in with your username and password.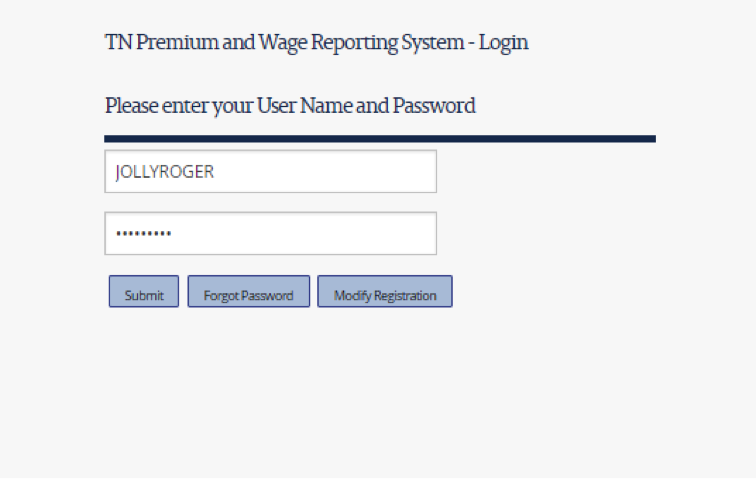 Then you will see the Access Screen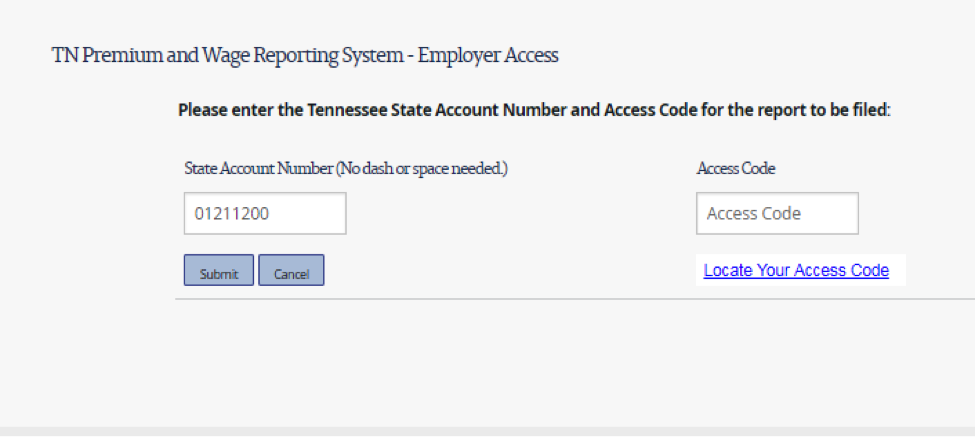 Enter the State Account number with no dashes or spaces, and press Locate Your Access Code. Make sure you leave the Access Code box blank.
On the next screen you enter the previous year's access code in the box or you enter your previous quarter's total due and press the first blue box.
Retrieve Access Code

Now you will see the new Access Code in Red at the bottom of the screen

If you continue to have difficulty with the TNPAWS site, use the Employers request form and select Wage Reporting/Access Code (TNPAWS) for assistance.
Tennessee Department of Labor and Workforce Development/Unemployment/UI Tax-Employer Accounts-Large Audit